All the tools you will ever need to create, collaborate, and communicate with your teams, in one integrated suite of apps—Zoho Workplace.

Get the complete suite of cloud applications for your business.
CREATE...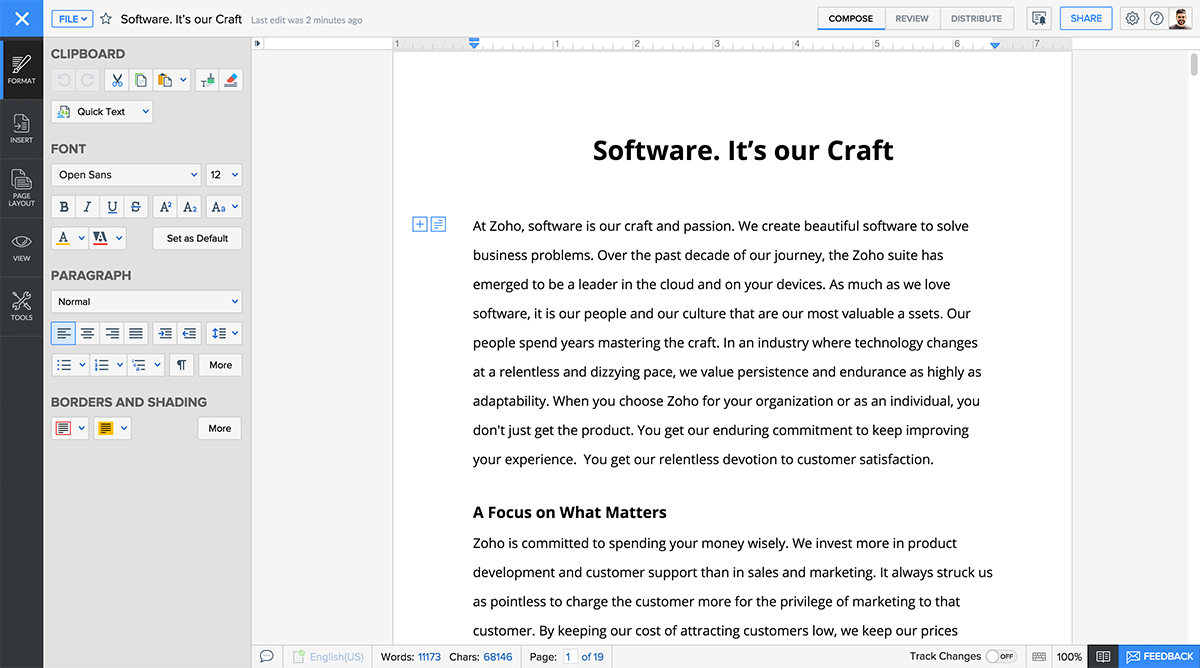 ...with our online office suite.
Word processing, reimagined.
Zoho Writer is an amazing powerful online word processor with real-time collaboration features built-in., users and clients can create, edit, collaborate upon, and distribute documents online, progressively.
COLLABORATE...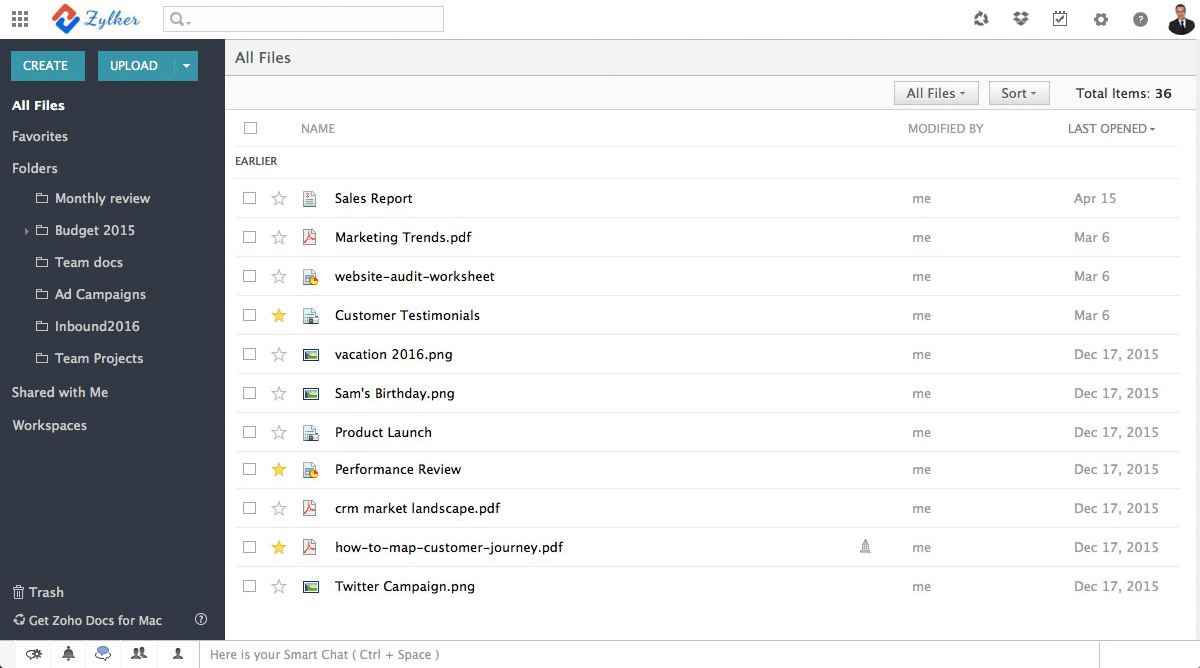 ...to divide & conquer any challenge.
Store everything online.
Zoho Docs is an Online Document Management System where you can store all your records, files safely & securely in a centralized location, and access anywhere online.
COMMUNICATE...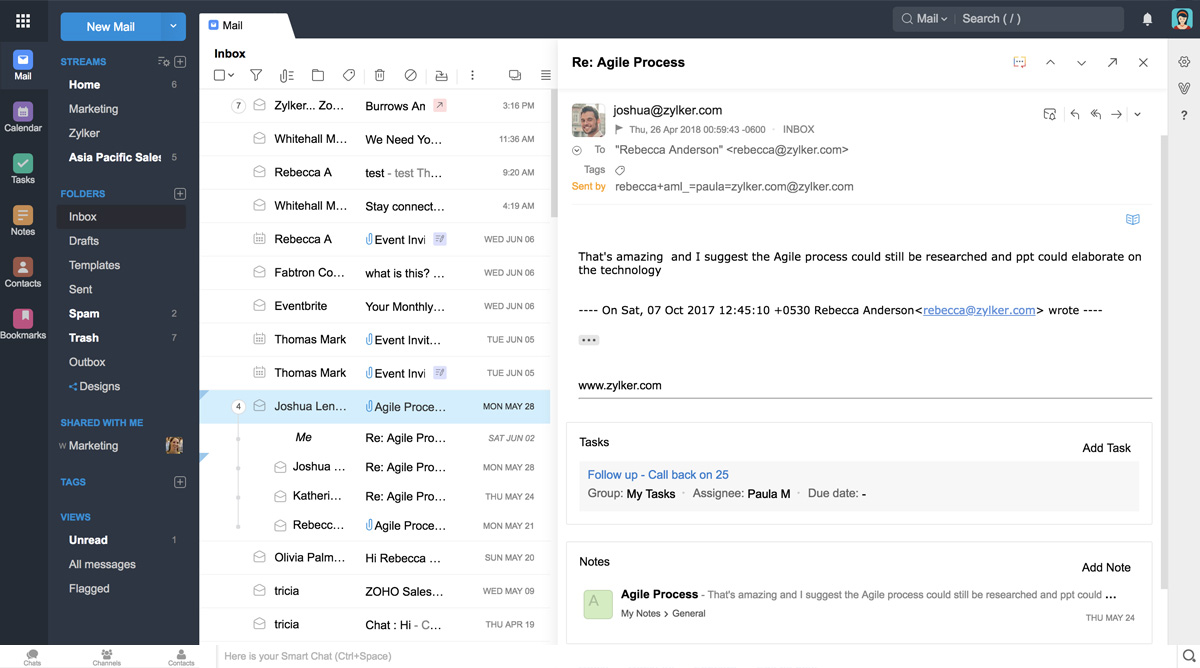 ...the key to success at work.
Email re-imagined for a social world.
Zoho mail has a mixed social media-style correspondence into business email - outdo both email and social directly in your inbox.