Search Engine Optimization (SEO) Service in Hyderabad
We offer search engine optimisation services to achieve greater mileage in web search listings to our customer websites. We implement various methodologies as per the guidelines of major search engines such as Google for better search visibility and to get maximum benefit to our clients.
1
Optimizing the each web page
2
SEO compatibility check on each page code of the website pages
3
Proper Indexing of web pages Website Pages are indexed properly on Google Search Engine.
4
Creating Unique Meta Tags by infusing proper target keywords for all the pages present on the website. Meta tags like Title Tag, Meta keywords, Meta description, author and robots are important for a website. These are the main factors search engines consider when ranking sites for target keywords. Need to create unique title tag and meta description for every page present on the website using target keywords.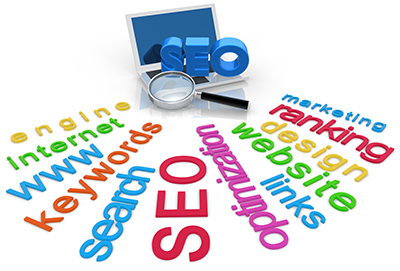 5
Submit XML Sitemap on Google Webmaster Accounts.
6
Content Vs Code Ratio Search Engines give importance to the content of the page rather than the images, flash and HTML code. So it's very important that the website contains good amount of relevant content.
7
Internal Linking Internal Linking are very important because search engine use those to identify the link between the current page and the link.
8
Anchor text the target keywords in every page to corresponding URL's present on the website.
9
ALT Tags Like Anchor tags ALT tags also play an important role, since search engine use them to identify the relevancy of images to the page content.
10
H1, H2 and H3 tags Search engines interpret header tags as indicators of relevancy. That's why header tags should be used wisely in order to reinforce the overall effectiveness of the content and contribute to higher search engine rankings. Optimize the Header Tags (H1, H2, H3 & H4) by targeting proper keywords in each and every page of the website.
11
Sitemap.xml Sitemap.xml is a very good way to make the search engine spiders aware of the pages present in the website. If the spiders find the sitemap.xml file they consider this as the primary way to discover new pages.
12
Webmaster Accounts Webmaster accounts will help in search engine spiders to discover and index all the pages present in the website.
13
Link Submission on social media websites.
14
Directory Listing Directory listing refers to the website details presences in major directories like Dmoz & Yahoo directories. This helps to users to reach easily to the website and improve in ranking. It is required to add website to major directories manually.
15
Google Analytics Google Analytics account is very useful for the website to track each and every visit to the website with complete details. Need to create Google Analytics account to start tracking of the website.
16
HTML / CSS Validation HTML Validation is a process of verifying your code against formal set standards. Validation helps to load the page faster and makes it easier for Crawlers (Web spider) of various search engines to index your web pages, to load your web pages faster. Ensure to make your web pages compatible to be accessed through other devices that surf the Web.
17
URL Structuring Search Engine Friendly URL Structure is necessary to every website [optional]
18
Robots.txt Robots file is very important for every website to control the search engine spider crawlability.