Responsive Web Designing Company in Hyderabad
Is your website mobile ready?
Over 60% of the internet traffic now coming from mobile devices. If you are planning your first website design or getting the existing website redesigned, going for a mobile friendly & responsive website design should be your priority!
Get your website designed or re-designed using responsive web designing framework compatible with Smart phones, Tablets, Pc 's and supports all browsers.
What is Responsive Web Design?

User-friendly navigation

Scroll free interface

Strategically planned layout

W3C validated

Multi-browser compatibility

CSS3

HTML5 framework
Responsive web design is a method of building a website that fits the screen size of the device. This provides flexible and compatible viewing experience either on smart phones, mobile devices or desktop computers.
The web pages designed in earlier days are only fit for desktop browsers & not for mobile viewing. When they are viewed on mobile devices, they need to be horizontally scrolled to read the content which in fact gives uncomfortable browsing experience.
In this era of smart phones and mobile devices, having a mobile-friendly website is a necessity since most of the visitor's traffic is coming from mobile devices rather than desktop browsers.
Is being Google mobile friendly improve your site rankings?
No doubt, Google is deeply invested in motivating webmasters to make websites mobile friendly. Google recently announced a new algorithm that moving to favor mobile responsive sites in search results.
Already Google said they were ready to downgrade sites miss-configured for smart phones because of over 60% of the people using mobile for browsing. So, if you really wanting to improve your SERP positions in search engines, to grab that mobile traffic definitely you need a mobile-friendly website.
Are you ready for some serious mobile optimization work?
So, for what you're waiting for Google Itself announced officially that they downgrade sites miss-configured for mobile users. It's better to get a mobile optimization strategy now — and stay ahead of the curve in the future!
Is your website is not mobile friendly? Don't worry we are here to help you in making a responsive website.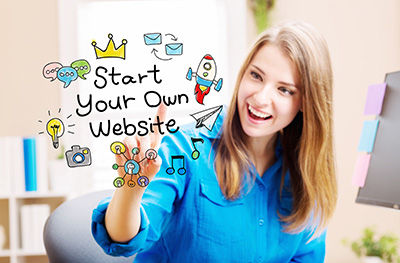 Here are 5 reasons why your website should be mobile-friendly.
1. People everywhere use mobile devices to do everything like purchasing, gathering information, order food or products, for booking tickets and much, much more whatever they just want. Because using mobile for their needs is simple and faster than other ways.
2. Google always gives priority to mobile-friendly websites we know that most of the people are using smart phones for their uses on the internet. Websites that are optimized for mobile rank better than who are plain and simple.
3. It helps in improving trustworthiness with your customers, your clients and also influencers in your industry. Your business may be B2B or B2C, with a mobile-friendly website it is the best way to make your clients or audience who visit your website to feel a good experience, and that will encourage them to see you as a reliable resource for services and products or information.
4. Being a mobile-friendly webmaster you can reach more audience who are in need of your services or products very quickly, by ranking high in Google search results.
5. Your organisation may offer unique, useful services or products on the market, but if your website is not mobile optimized then your website is outdated and you may lose internet traffic which means new customers.
Is Your Website is not Mobile Friendly?
Don't worry as a professional website design company Hyderabad, We are here to help you in making a responsive website with fast loading may it be new website designing or redesigning of existing one.
We, Rify Hosting Pvt. Ltd, established in 2001, are having experienced team of people who can develop websites using latest technologies. We are currently managing more than 2000 customers & we are also Google cloud partners in Hyderabad.
As the world is growing very fast in technology almost everything is digitalizing if you aren't following latest updates in technology definitely you can't grow your business.
Mobile friendly website can only help you move forward to achieve the growth and success that you're meant for.
We have completed hundreds of projects successfully. Please have a look at our sample portfolio.
Are you interested to meet our expert team Call us +91-90004 33066 / 90004 56930 We are happy to hear you......